113 km/71 mi
I keep waking up at four, don't know what to do about it. Just keep moving, I guess.
I stopped off in Mullinville at my friend Billy's suggestion. The highway on the west side of town is lined with MT Ligget's crazy sculptures. I ran into him leaving to go the post office, said he'd be right back. When he didn't show up after 10 minutes, I chose biscuits and gravy over conversation.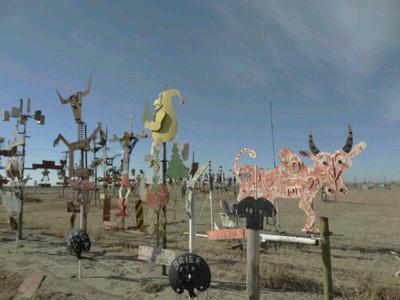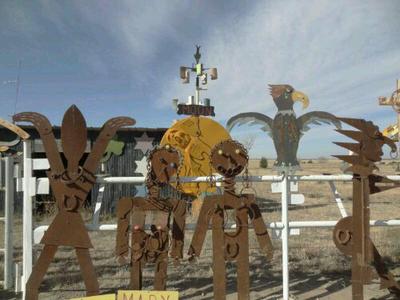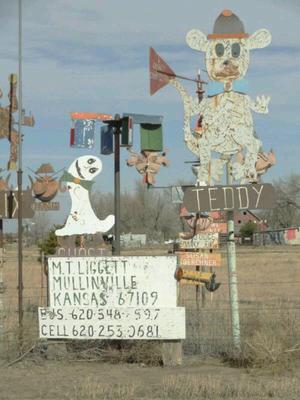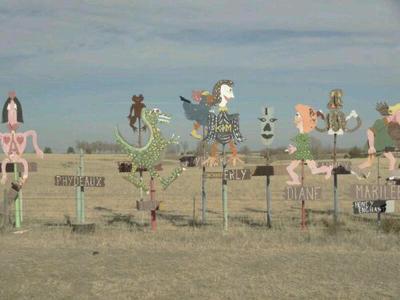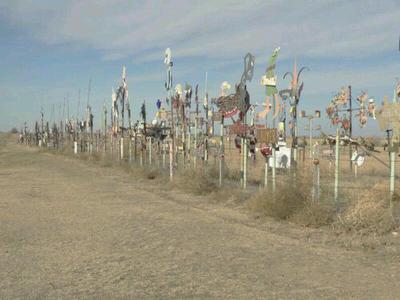 The rest of the day I was blessed by a helping wind. I was going 15 to 20 miles an hour, sometimes more, for several hours. It was sort of like being on a moving sidewalk, passing the dull, unchanging scenery effortlessly.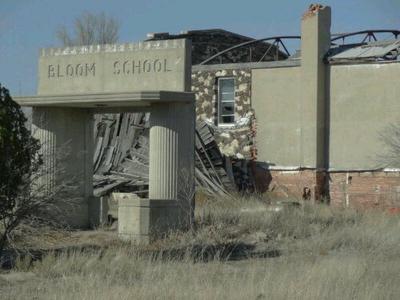 I got to Meade well before the sun set, I think a first for this trip. It was nice to tour the town before dark, although Meade seems to be on its last legs.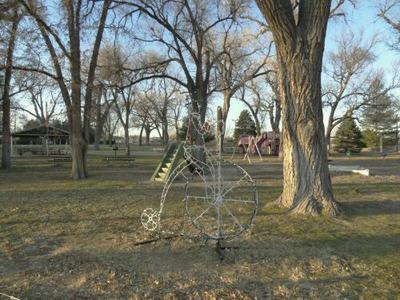 I'm staying in a city park, which is a bit nerve wracking. People drive into the park every once in a while, for what I have no idea. And like the state lake in Greensburg, highway 54 is a stone's throw away so there's discordant, fluid music of traffic entering and exiting the city all the time. I've never had such a close relationship with cars before.
Tomorrow I go to meet my first couchsurfing host of the trip. It'll be great to have someone to talk to.