88 km/55 mi
I had about 2000 feet to climb today, piece of cake! Then I was in the Mission Viejo–Laguna Hills–Irvine area. I thought Palm Springs was ritzy! The strip mall has valet service! There's a lot more green here, of course, and it is very hilly.
I'm here to visit Jitu, whom I met at the retreat, and his wife, Sarla. He's from the Mumbai area, and she is from Delhi, but they've lived in the US for decades. They have a beautiful home in an area built to house university staff, now open to everyone.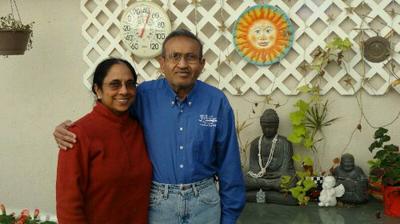 Jitu is a soft-spoken, thoughtful man, and Sarla has a winning smile and fantastic home cooking. I tried pickled mangos for the first time, very spicy, and they filled me up with Indian bread, curry, and paneer while Jitu and I talked about our experience at the retreat.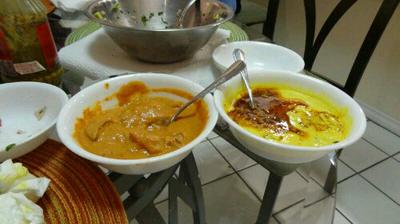 They dressed me up in Jitu's fat clothes so that I could do all my laundry. He has lost a lot of weight recently eating only a plant-based diet, following Jain tenets. He has diabetes, but his diet has helped him reduce his medications by half.
I slept that night in a huge, luxurious memory foam bed.