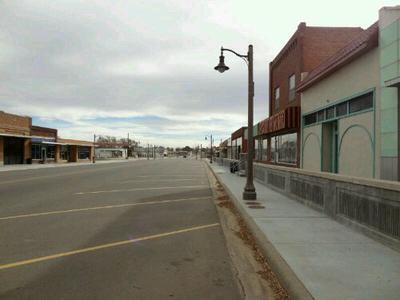 86 km/53 mi
I stopped in at Elkhart after sliding around on more dirt roads. My recently failed pad was foremost on my mind: I wasn't that worried about comfort, but on cold nights the pad really kept in the warmth. I was considering heading the direction opposite the way I had planned for a day to stop in Guymon, where they have big box stores. I thought I might find some sort of temporary solution there. But in Elkhart I found some memory foam padding, and I'm hoping that will do the job until I can get to a big city.
This was the windiest day yet. I was pretty much facing the wind the whole day, getting about seven miles an hour. Very discouraging, but I made it.
[caption id="" align="aligncenter" width="500" caption="A new state! You can see the new "pad" bundled on top of everything on the .. thumbnail:: /images/2012/11/wpid-Oklahoma.jpg
Entered a new state! Early in the day I crossed the border into Oklahoma. I'll be in the panhandle for a couple of days, then I'll be heading into New Mexico.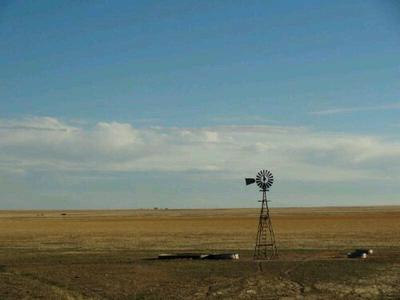 I didn't know of any camping options here in Boise City, so I decided to lay out the cash for a motel. Man, they're expensive! It was nice to relax without having to unpack the bags.
I'm headed to Black Mesa state park today. I've heard many good things about it, so I'm looking forward to it. Hopefully I'll be able to get there before dark!