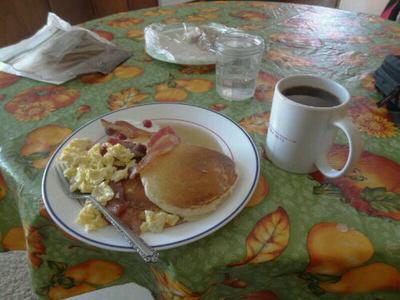 57 km/35 mi
I didn't have far to go today, so I sat around with Anna until 11. I had her paint something on my bike: she decided on a dragonfly, also the subject for a mosaic she made which hangs in her front room.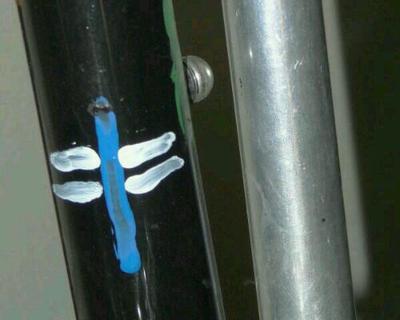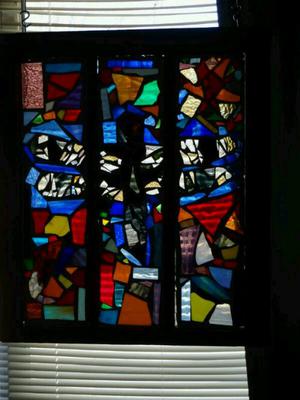 After several cups of coffee, I moved out. The first part of the day was on pavement, but most of my time was spent on dirt roads. I was game: like I said, I wasn't in a hurry, so I thought of the dirt roads as a hike, enjoying the scenery and slowly making my way to my destination. I've stopped looking at my mileage every ten minutes, worried about whether I'll make it in time (for what I'm not sure, sunset I guess), and the past couple of days have been more about the journey than the destination.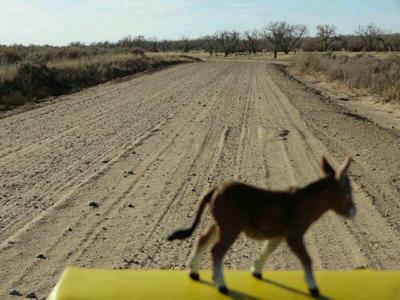 Dirt was new to me. There were fair drifts of it at times, and my bike's front end got squirrelly several times. I almost took another fall, but managed to push through at best, stopping and putting my feet down a couple of times at worst.
I got off track and took longer than expected, but I got to the recreation area in time for a quick hike. I met an RVer named Darryl who was traveling with his wife to Arizona for the fifth time. He told me about the time he had toured around Lake Superior on his bicycle: 1200 miles! I had no idea it was so huge. I wanted to get in a hike before sunset, so I might have ended the conversation too soon. I hope he didn't think I was rude.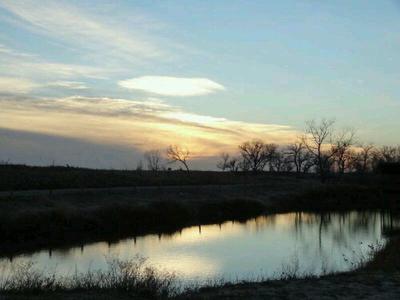 I'm hoping to wake up early tomorrow to see the stars. The moon, even as a sliver, is lighting things up, but it should really be spectacular when the moon has passed.
Unfortunately my faithful sleeping pad I bought in Japan has failed me: not sure what happened, but the air all goes in a big bubble instead of expanding throughout the pad. Hopefully I can find a temporary replacement soon; for now it's cold, hard ground for me. Good thing it's warmed up a bit.
Oh, also made a meal with my red lentils finally. With some onions, garlic and a pepper, as well as plenty of salt and cumin, it made a good meal.
For those keeping score at home, I'll be leaving Kansas today! Because of the pad, I may have to change my plans, but for now I'm hoping to make it to Boise City in Oklahoma tomorrow, then to Black Mesa state park after that. Next, Clayton lake is my first stop in New Mexico. After that I'm stopping in Capulin to see the volcano there. Depending on the weather I'll stay in Sugarite Canyon or Raton next.
Things are likely to change so I won't be specific after that, but Taos, Santa Fe, and Albuquerque are in the future.