116 km/72 mi
Foremost on my mind today was the mountain pass to Taos. I've been thinking about this route, trying to decide if it was feasible, ever since I started thinking about this tour. I was really worried that maybe the hills were too steep, that with all my baggage I would just have to end up pushing the bike, which would take a lot of precious daylight.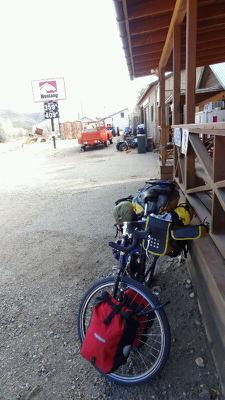 There are two sets of hills on the way to Taos: on the way to Eagle Nest, and again leaving Eagle Nest, near Angel Fire. My plan was to get up to Eagle Nest, then decide if I had enough time to make it over the second set of hills into Taos. If not, I had a couple of options: stay in Eagle Nest at a state park there, or stay with Nathan's co worker in Angel Fire.
Nathan took me to the cafeteria for breakfast and I loaded up on food. I talked to his co worker about hiking the Appalachian trail and his work at Philmont, then Nathan took me back to my bike and I set out.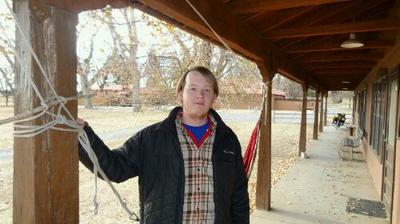 The ascent to Eagle Nest was long, but not too strenuous, at least until right before Eagle Nest itself. I did end up walking up that part, a very short section.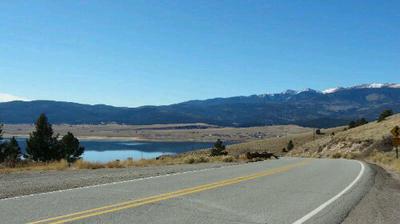 Eagle Nest really took my breath away. It's in a little valley between mountains, with a beautiful lake. I was very tempted to stay there, but it was too early in the day. I decided to try the next part of the route, and if I didn't think I could do it in enough time, I'd just roll back to Angel Fire.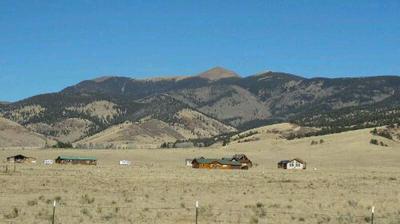 The next part was a set of switchbacks and I thought this would be more difficult, but I managed to get to the top without having to resort to walking.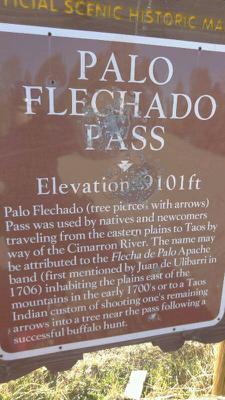 From there it was a very fast, very frigid descent into Taos. My target for the day was actually 12 miles north in Arroyo Hondo, so I blew through Taos as it grew dark.
My host here is an old hand at travel, and has been to the places I'm traveling to many times over, by bike, by car, and by motorcycle. She's giving me lots of good advice about my trip.
She and her son made me a huge plate of phad Thai, then we headed over to a natural hot springs on the Rio Grande! Pretty spectacular under the nearly full moon.
I'll be taking a day off to look around Taos.