58 km/36 mi
It did end up pretty cold last night. Turns out, it was 17 F last night and I still slept pretty well, so I'm happy about that. I'm really happy with my Re Meow sleeping bag, despite its dumb name. My Drifter tent, too, really keeps in the warmth surprisingly well when completely closed up.
Can't say I liked the Capulin RV park. They were very business-like, too expensive, and, though I've grown used to it, they were right next to a highway. But it got me through, I couldn't have made it from Clayton to Raton in one of these short winter days.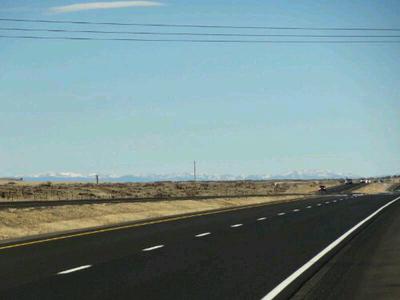 I noticed my back tire was fully flat only after I had completely loaded the bike and was trying to get back on the road. I've managed to come up with a fair way of fixing a flat even with the bags on, though. It took me forever to find the hole in the tube, and once again the problem was something I couldn't expect the tire to thwart. It was a long, slender piece of metal, a lot like a staple. I patched the tube and went on my way.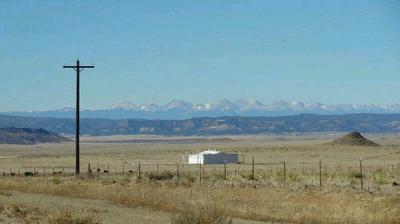 The first thing I saw was a mountain range off in the distance. My first thought was "Holy crap, that's awesome". My second thought was "Holy crap, I have to go through that".
The rest of the day was a fairly pleasant descent into Raton, the mountains ahead of me and mesas on both sides. Pretty spectacular.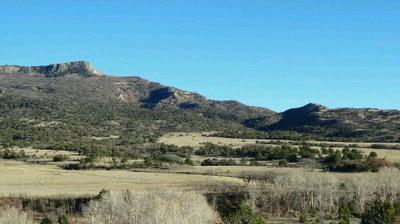 Raton is a train stop on Amtrak as well as a connection with Colorado to the north, so it was full of motels and fast food restaurants. I wasn't really impressed, but I didn't give it a fair look. I did some research at the tourist information office, then headed out to Sugarite (sugar-eat) canyon park about 6 miles east. I met a couple of park rangers on the way in who said it was free for me to camp because I didn't have a car: yay!
Tomorrow I'll give Raton a second chance when I go back through on my way south, headed to my second couchsurf with a young guy in Cimarron. The next day I brave the mountains: can I do it? I wonder. I guess if settlers can do it in conistogas (or whatever) on the Santa Fe trail, I should be able to do it. Walking if I have to!